2023 BNB Fishing Tournament
Description:
2023 EVENT SOLD OUT
Ron Jon's Beach 'N Boards Fest SUP & Kayak Fishing Tournament
Saturday, March 11, 2023
Where: South Pavilion at Cocoa Beach Aquatic Center
4800 Tom Warriner Blvd., Cocoa Beach, FL 32931
Follow the signs to event parking located in front of the pavilion. There will be
a marked-off area set aside for unloading purposes only. Use this area to
unload your paddle craft and gear. Please do not park in the paddle craft
unloading area. Everyone will be launching from and returning to the same
launch point directly adjacent to the pavilion.


Check-In Time: 4:30am


Check-in will begin promptly at 4:30am under the pavilion. Feel free to show
up even earlier to drop off and rig your paddle craft. At this time free doughnut
holes, bananas, and Red Bull energy drinks will also be available to all
registered anglers. At check in, each angler will be given the official
tournament ruler and assigned a wrist band with your raffle number based on
your check in time. For example, if you are the fifth person to check in you will
be assigned a wrist band with the raffle number 5, the sixth person, the raffle
number 6 and so on. Your raffle number will determine your launch time as
well as act as a raffle ticket for the main raffle. There will be a staged start. The
staged start times, return times, and correlating raffle numbers are as follows:
Numbers: 1- 25 Launch Time: 6:15am Return Time: 2:15pm
Numbers: 26 - 50 Launch Time: 6:18am Return Time: 2:18pm
Numbers: 51 - 75 Launch Time: 6:21am Return Time: 2:21pm
Numbers: 76 - 100 Launch Time: 6:24am Return Time: 2:24pm
Numbers: 101 -125 Launch Time: 6:27am Return Time: 2:27pm
Numbers: 126 -150 Launch Time: 6:30am Return Time: 2:30pm


Raffle Rules

The raffle prizes are exclusively available for registered entrants only. The
raffle number you receive during check-in will act as your raffle ticket for the
general raffle. For the general raffle, raffle tickets numbered 1-150
(representing a possible 150 angler field) will be randomly drawn, until all
general raffle prizes have been awarded. You must be present to win and you
can only win once. There will also be a separate Grand Prize raffle. Each
registered angler will receive one complimentary Grand Prize raffle ticket with
their entry fee. Grand Prize raffle tickets will be available for purchase on
site the day of the tournament March 11th for $10 a ticket. Bring extra
cash to purchase Grand Prize raffle tickets to increase your odds of
winning. Grand Prize raffle tickets will also be sold (cash only) at a 50%
discounted rate of $5 starting February 4th at Strike Zone Fishing in
Melbourne and Epic Boardsports in Cocoa Beach. 100% of the money raised
from the raffle will be donated to the One Lagoon Fund and Captains For
Clean Water. We're hoping to raise $9500!


Rules Review and Q&A: 6:00am - March 11
At 6:00am there will be a short review of the rules and a quick Q&A session
before the first launch time at 6:15am. All paddle crafts will be inspected
before launching. Anglers must have their own SUP, kayak, or canoe for this
tournament. No rentals will be available. NO MOTORS of any kind are allowed
(electric, gas, propane, etc).
Launching
Before launching, all paddle crafts will be subject to search for anything
prohibited in the tournament, including but not limited to: motors/engines,
stashed fish, illegal nets, spearguns, etc. All anglers will launch from the same
location which is located directly adjacent to the Cocoa Beach Aquatic Center
pavilion. Anglers will start launching their paddle crafts based off the launch
time marked on their wrist band assigned at check in. The first group of 25
anglers will paddle into the designated staging area (marked off by floating
buoys). An air horn will signal the start of fishing. A group of 25 anglers will
launch every three minutes until all anglers have launched. In the event an
angler is late or unable to arrive by the start of the tournament, they WILL BE
ALLOWED TO CHECK IN LATE and begin fishing immediately but must
return to the launch point no later than 2:30pm.

Returning
All anglers must return to the original launch point by their designated return
time under their own power. Failure to return to the original launch point by the
designated time will result in a disqualification from all fishing categories. Upon
return, anglers must check in with a tournament volunteer to record their return
time. Anglers can then verify catches with the tournament director or one of
the designated volunteers. Upon verification, catches will be posted to the
species specific leaderboards.

Measuring and Fish Documentation
All fish must be measured using the official tournament ruler which will be
distributed during the check in process the day of the tournament on March
11th. The tournament ruler may be taped to measuring or bump boards, as
long as the integrity of the ruler is not compromised. Duct tape will be provided
on site to aid in this process. The fish and the ruler must be lying flat with the
head of the fish in line with the beginning of the ruler and the tail lying flat (not
pinched). The picture documenting the catch must clearly show the paddle
craft, official ruler, and the fish. The overall length measurement of the fish
must be clearly visible. There is no minimum length requirement to enter any
fish category. The tournament director will make the final ruling on any dispute
or interpretation of the rules. Each angler may only enter one trout, one
redfish, one sheepshead, one black drum, one snook, and one catfish.
However, multiple categories can be won by a single angler. In the event of a
tie, the angler who returned to the launch location and checked in first would
place higher.

Fishing/Tournament Territory
There is no limit/boundary to the fishing or tournament territory as long as you
launch from and return to the original launch point. No help or relocation is
allowed from any motorized boat, vessel, vehicle, or engine. There will be a
rescue boat on site in the event that an angler cannot return to the launch
point on their own. Failure to return back to the original launch point under
your own power will result in a disqualification from all fishing categories.


Fishing Rules
Fishing with live, dead, and artificial bait is permitted. Any aid from motorized
or electric vessels/motors is prohibited and will result in immediate
disqualification; pedal or paddle power only. Rod and reel fishing only;
spearfishing, netting, etc. is not permitted. Wading is allowed but all photos of
catches must include the paddle craft, official tournament ruler, and fish.
Multiple anglers are allowed to fish in the same paddle craft but each
individual angler must pay their own separate entry fee. In multiple angler
scenarios, the angler who initially hooks the fish must land it solely on their
own without any help or intervention. Assisting another angler with a catch
results in the immediate disqualification of the fish caught. Interpretation and
enforcement of these rules shall be left exclusively to the tournament director.
In the event of a rule violation, the tournament director may impose such
sanctions as deemed appropriate, including without limitation, disqualification,
forfeiture of prizes, entry fee and prohibition from participation in future
tournaments.

Foul Weather Contingency Plan
The tournament will run in all weather conditions except for lightening. As soon
as lightening strikes within six miles of the event site the tournament will end
or be delayed until it is safe to resume. In the event of lightening strikes, air
horns will sound, signify lightening in the area. All anglers must immediately
stop fishing and return to the launch area. Rescue boats/jetskis will be on site
to assist in returning anglers to safety. In the event of lightening strikes,
assistance from the rescue boats/jetskis will not result in disqualification from
the tournament.

Fishing Categories & Payouts
Trout:
1st Place — $500
2nd Place — $300
3rd Place — $150
Redfish:
1st Place — $500
2nd Place — $300

3rd Place — $150
Catfish:
1st Place — $500
2nd Place — $300
3rd Place —$150
Snook:
1st Place — $500
2nd Place — $300
3rd Place — $150
Black Drum:
1st Place — $250
Sheepshead:
1st Place — $250


Top Fly Angler:
Combined length of personal biggest trout and/or redfish. No spinning or
conventional tackle allowed on paddle craft. Fly gear only (both species do not
have to be caught and angler is also eligible to win traditional categories)
1st Place — $500
2nd Place — $200
3rd Place — $100
Top Woman Angler:
Combined length of personal biggest trout and redfish (both species do not
have to be caught)
1st Place — $500
Top Junior Angler (age 12 years and under):
Combined length of personal biggest trout and redfish (not all species have to
be caught)
1st Place — Yeti Roadie Cooler
Overall Champion:
(Combined length of personal biggest trout and redfish. Must catch both

species of fish to be eligible)
1st Place — $1,000
2nd Place — $600
3rd Place — $400
Overall Champion Trophy made by Ashley Weber Art

Miscellaneous Info
On tournament day, all registered anglers will receive complimentary donut
holes, bananas, Red Bull energy drink, pizza, water, tournament t-shirt, and
swag bag filled with free gear. Anglers 21 years and over will receive a ticket
for one free beer.
For any questions or additional information, contact:
Sean Strahlo — Tournament Director
Cell: (321)604-0462
Email: saltyroots@icloud.com
2023 EVENT SOLD OUT
Address:

Keep up with race info, deadlines and announcements!
Follow our events Facebook!

www.Facebook.com/CocoaBeachTriathlon
www.Facebook.com/RocketmanFlorida
www.Facebook.com/CocoaBeachHalfMarathon
Other local races: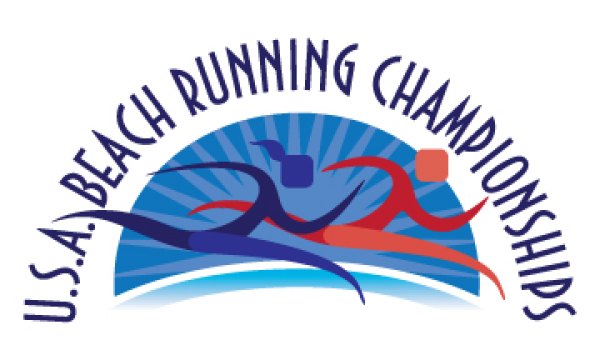 Beach Running USA Championships
10K & Half Marathon
November 22, 2020 - Cocoa Beach, FL
----------------------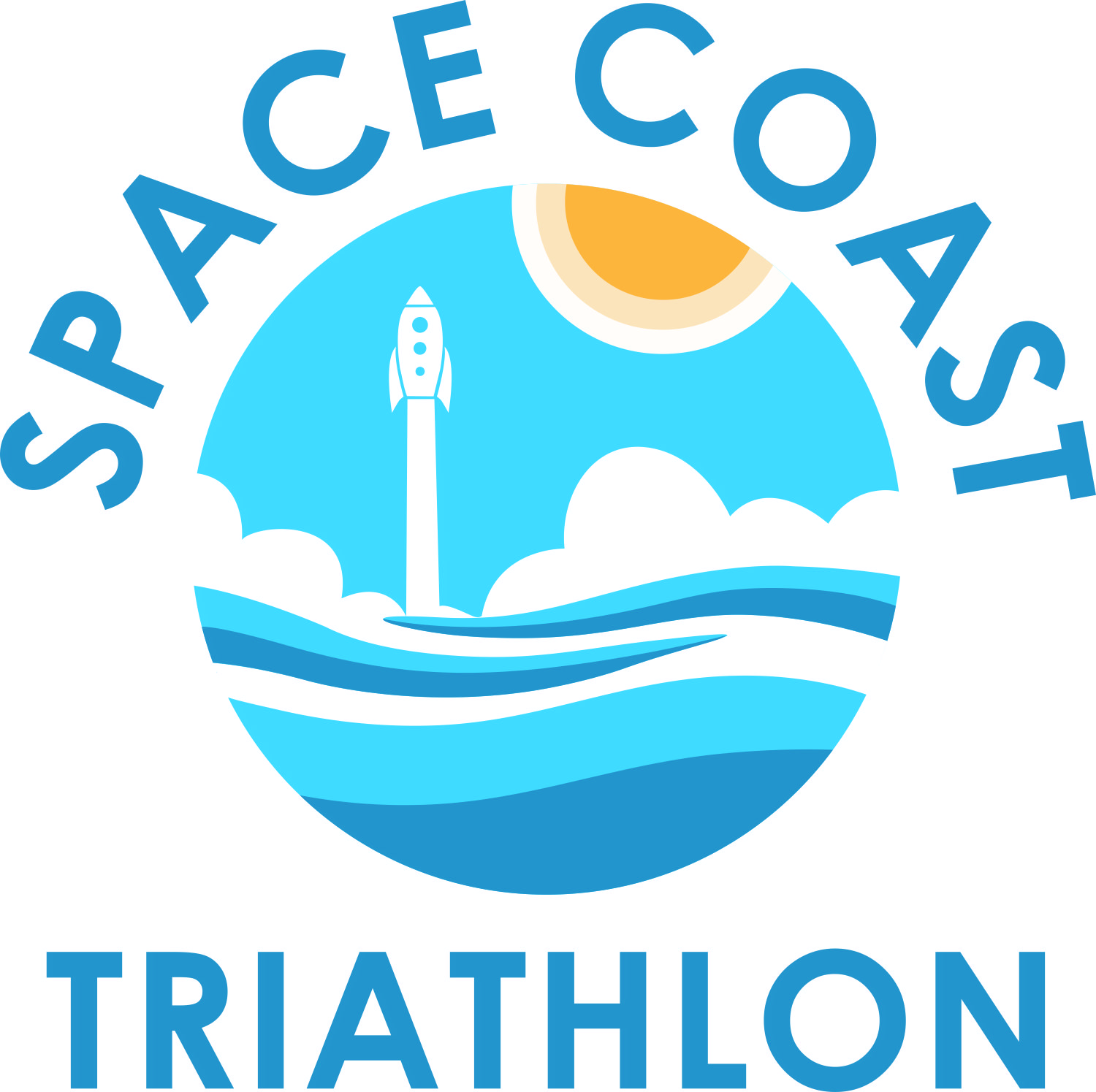 Space Coast Traithlon
May 16, 2021 - Cocoa Village, FL
----------------------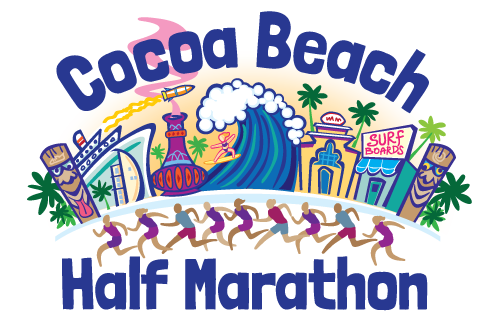 5th Annual Cocoa Beach Half Marathon & Half Relay
Sunday, October 11, 2020
----------------------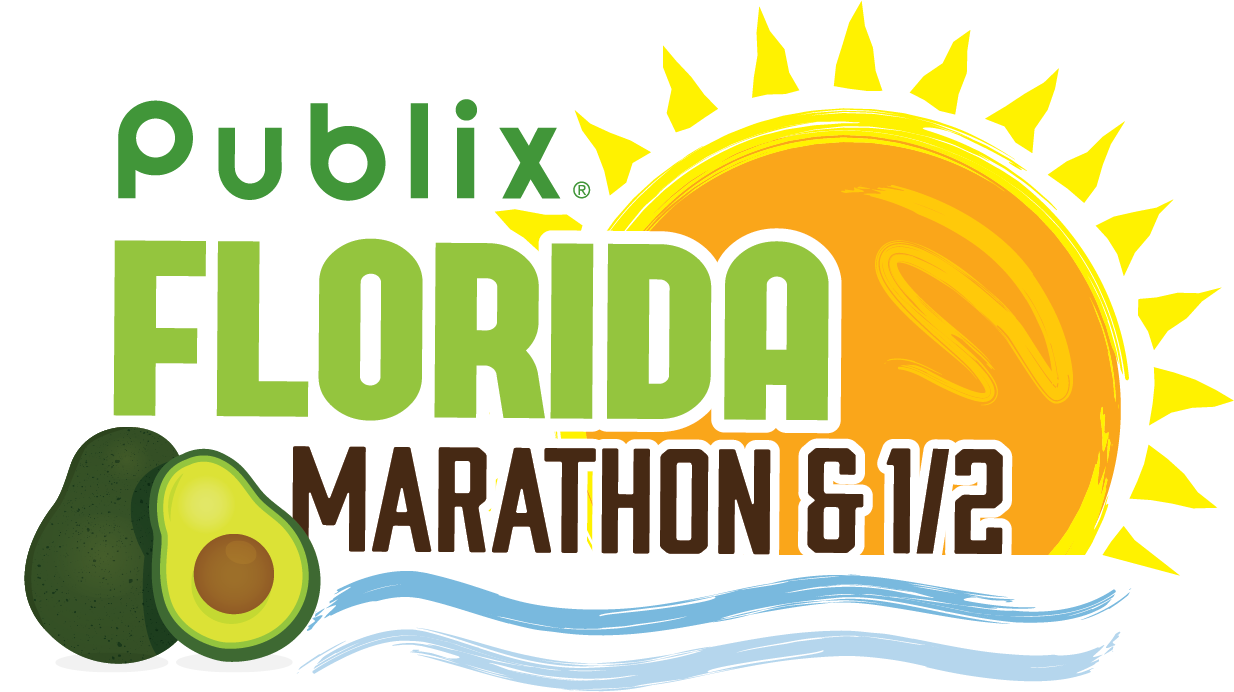 11th Annual Publix Florida Marathon & 1/2 Marathon Weekend
5k, 1/2 Marathon, 1/2 Relay, Full Marathon
Sunday, February 7, 2021
----------------------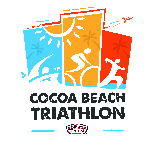 11th Annual Ron Jon Cocoa Beach Tri
Cocoa Beach, FL
September 20, 2020
----------------------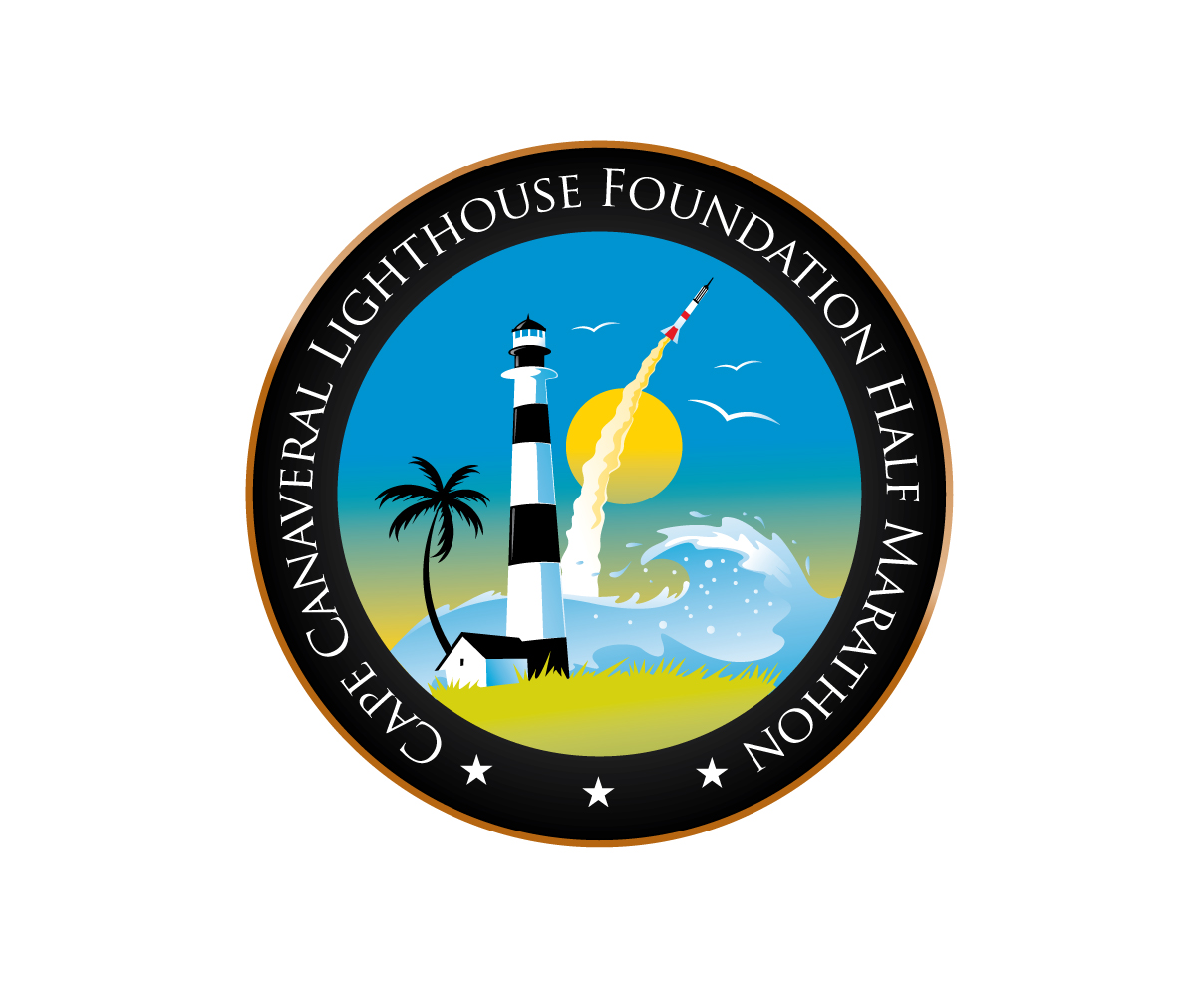 Cape Canaveral Classic
10Miler + 10K
November 8, 2020
----------------------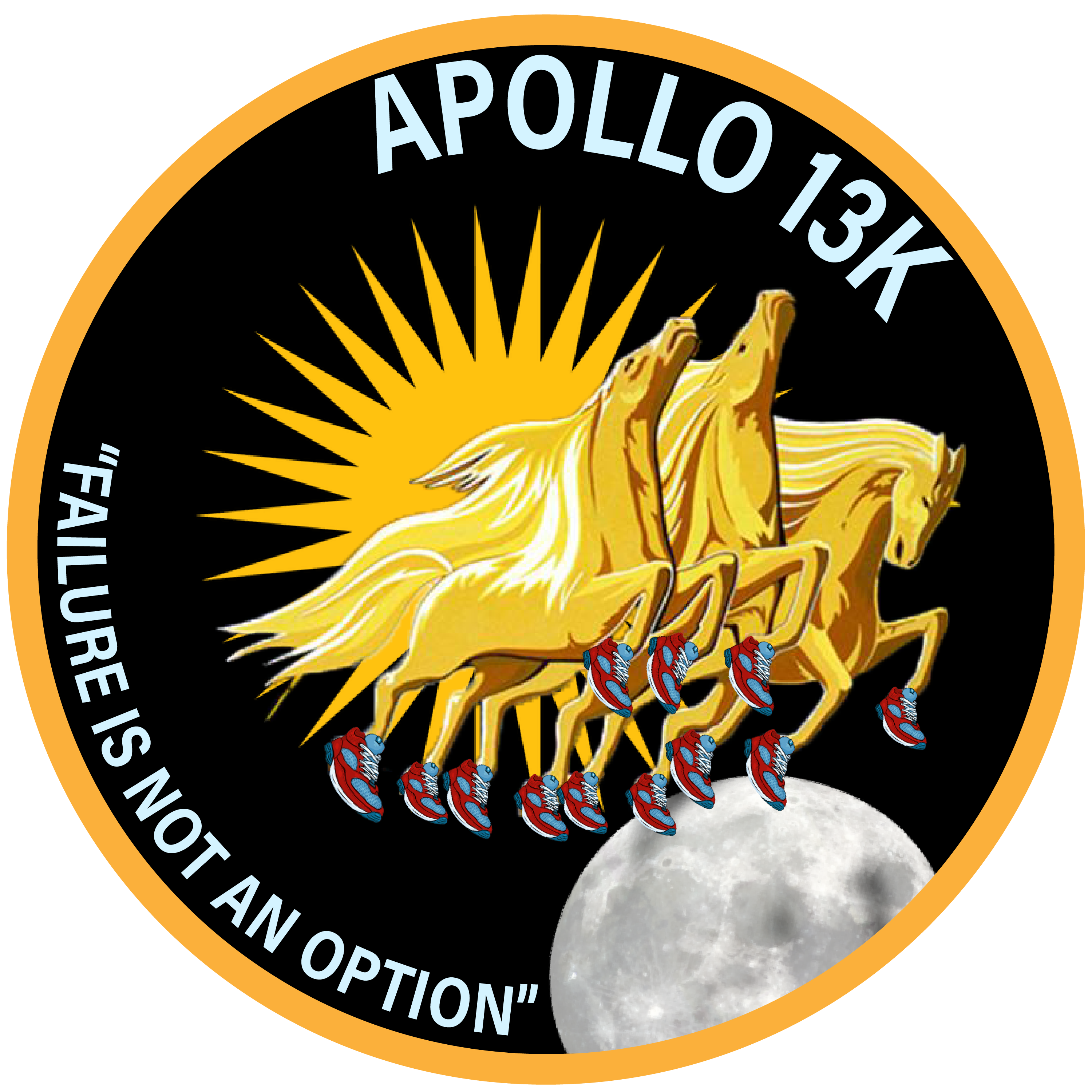 Apollo 13K & Saturn 5K
Kennedy Space Center/Nasa Causeway
April 11, 2020